Accurate Profiles
Online profiles are difficult to update and change without your knowledge. In many cases, it's not your fault. Our listing connector puts you in control of your data across 70+ review sites to ensure a seamless patient experience.
Improved SEO
Patients Google you by name, specialty, city, neighborhood, etc. There are dozens of ways they search, and dozens of sites they can find you on. Our system optimizes profiles across all review sites for increased SEO visibility.
Duplicate Suppression
Duplicate profiles of your practice can appear across the web. This will cost you money, time, and search engine rankings. Our technology finds and suppresses duplicates so patients see accurate, up-to-date information.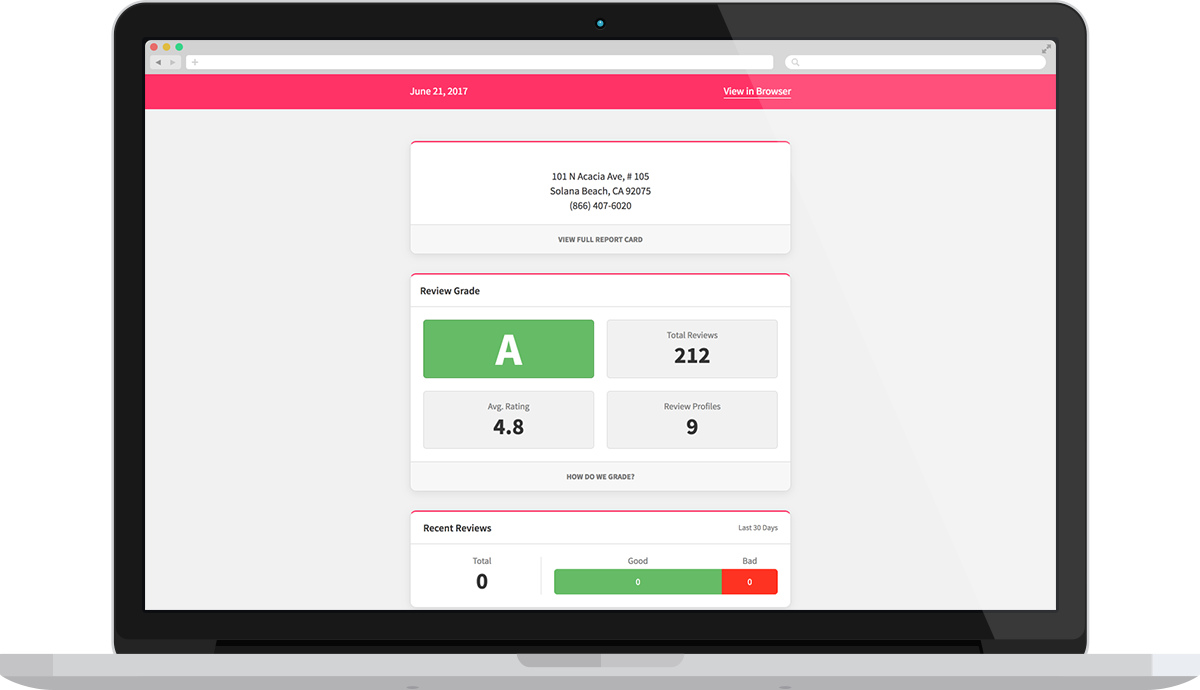 Review Report Card
A simple Review Report Card helps you track and understand the performance of your reviews across 70+ sites. A single review on Yelp or Google can affect your annual income by as much as 10%. See where patients are leaving reviews, and learn which sites need your attention.
New Review Alerts
Your ratings can change daily as people write new reviews. Manage your reviews in real-time with New Review Alerts. We monitor and notify you when any new review is detected on one of your 70+ review sites.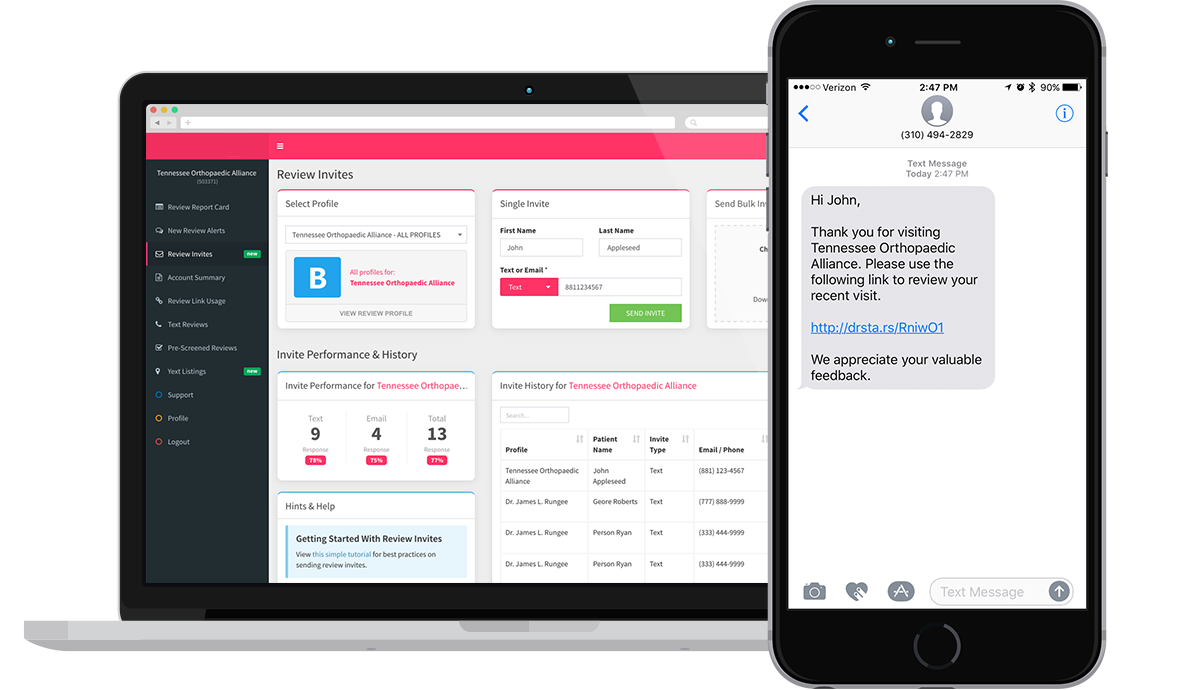 Personalized Review Link
Get a personalized Review Link that can be given to any patient. Our Review Link technology determines which review site is most important for you and your practice. When used, patients are sent directly to the most important review site, no unnecessary steps or complicated procedures.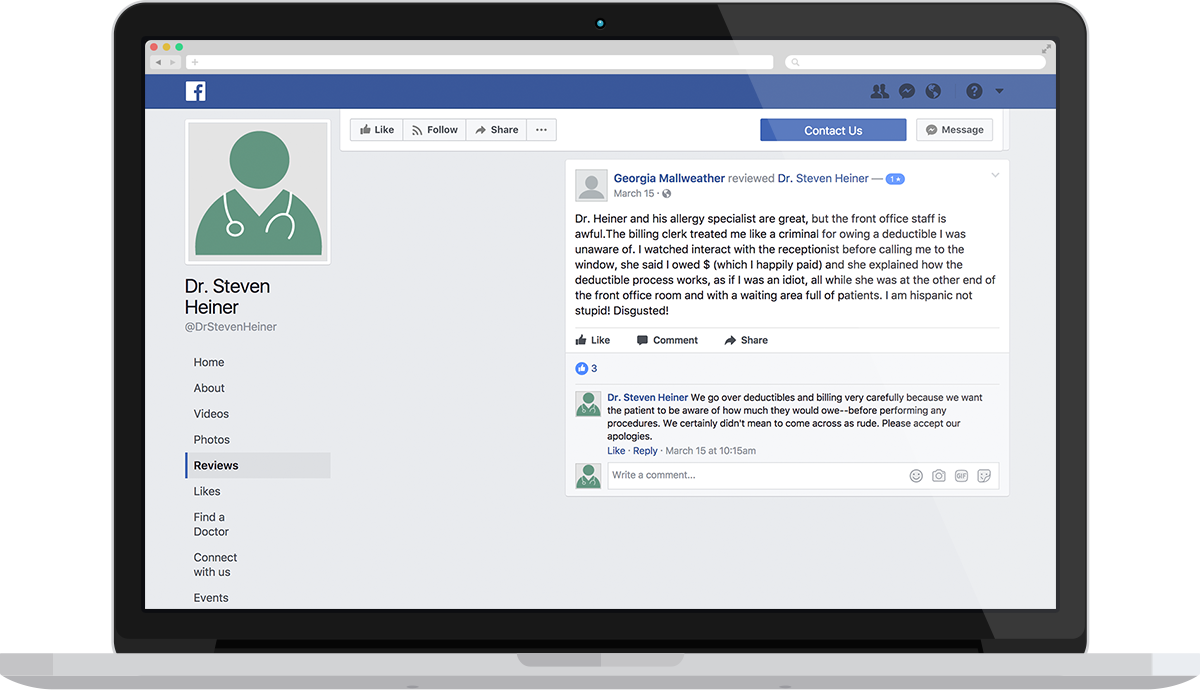 Dispute Resolution For Negative Reviews
Not every negative review can be avoided, but we know how to navigate the process of removing unwanted, and unwarranted negative reviews. When they can't be removed, we provide strategies and measures to best handle negative reviews.
HIPAA Compliant Review Responses
Responding to review is an essential, whether the review is positive or negative. Our PR-trained professionals will help you write a HIPAA compliant responses that tactfully neutralize negative reviews, or expresses gratitude for positive reviews.